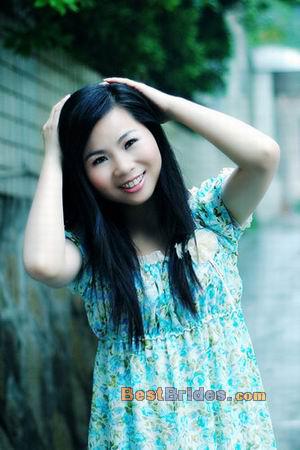 105692
Yuyan
China
City: xiamen
Age: 29
Birth Date: 4/29/1984
Weight: 103lb, 47kg
Height: 5'3", 160cm
Eye Color: Black
Hair Color: Black
Marital Status: Single
Children: 0
Religion: None/Agnostic
Smoker: N
Drinker: S
Education: College
Company:
Job Title:
Sports: Jogging, Fitness, gymnastics, fishing
Hobbies: Dancing, collecting DVDs, parks, cinema, cooking, theatre, chats and forums, museums, reading


Self Description: I think I am a fairly nice girl with the typical personalities of Taurus. I like quietness, but not refusing jollification. Studying, working, and living hard in this crowded city, I will find some peaceful place to read a book quietly when I am tired.

Comments: I would like to meet somebody who is honest and optimistic. He should be a one-woman-man with strong senses of responsibility and enterprise. It would be better if he has stable income. However, even if he is lack of good income, I would love to strive with him for a better future.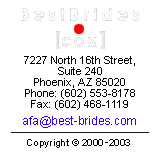 Women from other countries:
Ukraine (11749) Philippines (10068) China (3798) Colombia (2980) Russia (2421) Peru (1351) Costa Rica (827) Thailand (710) Dominican Republic (478) Belarus (239) Brazil (137) Latvia (13) USA (7) Kyrgyzstan (6) Indonesia (6) Panama (6) England (6) Kazakhstan (5) Argentina (4) Belgium (4) Canada (4) Saudi Arabia (4) Lithuania (4) Hong Kong (3) Romania (3) Uzbekistan (3) Israel (3) Ecuador (3) Finland (2) Moldova (2) Turkmenistan (2) United Arab Emirates (2) Sweden (2) Taiwan (2) Bulgaria (2) Nicaragua (2) Honduras (2) Azerbaijan (1) Ghana (1) Germany (1) France (1) Estonia (1) Cambodia (1) Czech Republic (1) Georgia (1) Singapore (1) Mexico (1) Japan (1) Hungary (1) Cyprus (1) Uganda (1) Australia (1) Netherlands (1) South Korea (1) Greece (1) Bolivia (1) test (1) Norway (1) Poland (1) Malaysia (1) Kenya (1) Italy (1) Spain (1)

Singles Exchange